Education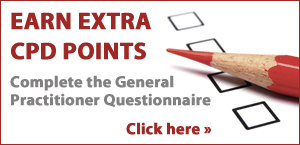 The Heart Failure Society of South Africa (HeFSSA) actively encourages research and education surrounding heart failure in South Africa.
A South African perspective on the ESC guidelines for the treatment of acute and chronic heart failure is provided in this section. (The full ESC guidelines are also available.)
Also visit our hot topics and case studies sections.
HeFSSA Travel Scholarship 2019
"Enhancing Heart Failure Management in South Africa"
Introduction
The Executive Committee of HeFSSA has established the HeFSSA Travel Scholarship. As part of its contribution towards optimising patient care and enhance and promote local Heart Failure expertise, HeFSSA supports such an award in South Africa. We hope that the information gained, to share your experience and open a dialogue with other specialists will broaden your knowledge regarding new products and therapies in your field of expertise. We also hope that this experience will help you to develop educational programmes at your medical institution and to share the acquired knowledge with your colleagues actively.
Value
Two travel grants are available annually. Each grant is valued at a maximum of R35,000 which may be used towards economy airfare, registration and accommodation.
Eligibility
Candidates may be a specialist in either the public or private sector (i.e. a Cardiologist or Physician). Applicants must be paid-up members of the SA Heart Association and HeFSSA. The Programme/Course/Conference needs to be internationally or locally accredited and focussed on promoting your knowledge of Heart Failure.
Application
Application can be submitted to the HeFSSA at info@hefssa.org. Please include your contact details and hospital affiliation, qualification, private and or public practice and if you are an RSA citizen (or permanent resident). Provide a motivation as to why the specific program or course has been selected and include the programme of the Conference (or URL). HeFSSA office will confirm receipt by return e-mail. Application for this award does not guarantee the applicant will receive the award. No correspondence will be entertained after a decision is made. The applicant will be notified of the outcome of the applications within four weeks of receipt.
Process and Terms
The grant recipient needs to book, pay and then claim back (with proof documentation) from HeFSSA. Refund will be actioned within 24 hours. Twenty per cent of the grant amount will be retained by HeFSSA (R7,000) and will be paid to the recipient as soon as CPD certificate and a meeting report is received.
Within one month of returning from the conference, the recipient must submit a substantial evaluation/review of the course content. Reflecting on key lectures and late-breaking trials, as well as other sessions attended, which will impact on the practice going forward including some photos. The purpose of this report is to share knowledge gained that could impact on colleagues' practices. This report could be included in SA Heart and or HeFSSA electronic Newsletter.
HeFSSA strongly recommends that the recipient create opportunity to give feedback (lecture) at appropriate educational forums (please confirm when these take place).
Should the recipient not attend the conference, HeFSSA reserves the right to request repayment of any monies paid.
HeFSSA Travel Scholarship
Download the information document.
Download the application form.
Download the Bromocriptine for the treatment of peripartum cardiomyopathy: welcome on BOARD editorial
Download Bromocriptine for the treatment of peripartum cardiomyopathy: a multicentre randomized study