Education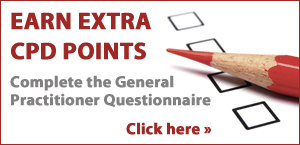 The Heart Failure Society of South Africa (HeFSSA) actively encourages research and education surrounding heart failure in South Africa.
A South African perspective on the ESC guidelines for the treatment of acute and chronic heart failure is provided in this section. (The full ESC guidelines are also available.)
Also visit our hot topics and case studies sections.
HeFSSA Travel Scholarship
Get you application in for 2018 now
The Executive committee of HeFSSA has established the HeFSSA Travel Scholarship. HeFSSA considers the support of such an award to be part of its contribution towards optimizing patient health care and to enhance and further local expertise in Heart Failure in South Africa. We hope that the information gained during this event and the possibility to share your experience and open a dialogue with other specialists will broaden your knowledge with regard to new products and therapies in your field of expertise. We also hope that this experience will help you to develop educational programs at your medical institution and/or to share the acquired knowledge with your colleagues.
Download the information document.
Download the application form.
Download the Bromocriptine for the treatment of peripartum cardiomyopathy: welcome on BOARD editorial
Download Bromocriptine for the treatment of peripartum cardiomyopathy: a multicentre randomized study