Acute Heart Failure Registry
Background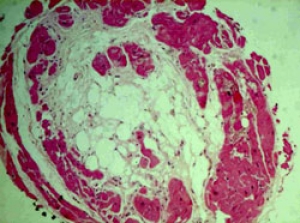 Cardiomyopathy, an often irreversible form of heart muscle disease that is associated with a dismal outcome, is endemic in Africa.
The primary objective of the review published in Circulation 2005 was to summarise the current state of knowledge of the epidemiology and etiology of cardiomyopathy in people living in Africa, and to identify new avenues for research.
Unlike in other parts of the world where cardiomyopathy is rare, dilated cardiomyopathy (DCM) is a major cause of heart failure throughout Africa. Similarly, peripartum cardiomyopathy (PCM) is ubiquitous on the continent, with an incidence ranging from 1:100 to 1:1000 deliveries.
There is an apparent marked regional variation in the pathogenesis of DCM and PCM, underlining the heterogeneity of etiological factors in these conditions. By contrast, endomyocardial fibrosis (EMF) is restricted to the tropical rain forest regions of East, Central, and West Africa. Although the pathogenesis of EMF is not fully understood, it appears that the conditioning factors are geography and diet, the triggering factor may be an as yet unidentified infective agent, and the perpetuating factor is eosinophilia. Although epidemiological studies are lacking, hypertrophic cardiomyopathy and arrhythmogenic right ventricular cardiomyopathy appear to have similar characteristics to other populations elsewhere in the world.
There is a need for large-scale epidemiological studies of the incidence, prevalence, determinants, and outcome of cardiomyopathy in Africa in order to inform strategies for the treatment and prevention of heart muscle disease on the continent.
The Sub-Saharan Africa Survey of Heart Failure
A Multi-Centre, Prospective, Observational Acute Heart Failure Registry
Heart failure is known as a common cause of cardiovascular disease in Africa. Although it is known that rheumatic heart disease and hypertension are common causes of heart failure on our continent, in contrast with ischemic heart disease that is still very uncommon, data on etiology, prevalence, clinical course and response to treatment are lacking.
In order to characterise the epidemiology of heart failure and its geographical variation by region in Africa, as a first step of a larger plan of action on heart failure, we are planning to start a multicentre prospective acute heart failure registry based on cases admitted to hospitals and followed by a period of six months.
This study, the Thesus Protocol, will start soon in four different settings - two hospitals in South Africa, Johannesburg and Cape Town, one in Cameroon and one in Maputo, Mozambique, which will be the co-ordinating centre. Other academic centres or hospitals in other Sub-Saharan African countries are invited to join this initiative.
The protocol will be conducted under the auspices of the Heart Failure Society of South Africa (HeFSSA) and will have the support of the Duke Clinical Research Institute, Durham, NC, USA.
If you want to participate, please send an email to the co-ordinator of this study, Albertino Damasceno (tino_7117@yahoo.com.br) with your details, and your request to participate in the Thesus Protocol. The study will be conducted in English, but all African countries are invited to participate.
By the end of this study, we will be able to publish together strong scientific data on the etiology, clinical course and management of heart failure in Africa.
Thesus Registry
Leadership: Dr. Gadi Cotter, Prof. A. Damasceno, Prof. K. Sliwa, Prof. Bongani Mayosi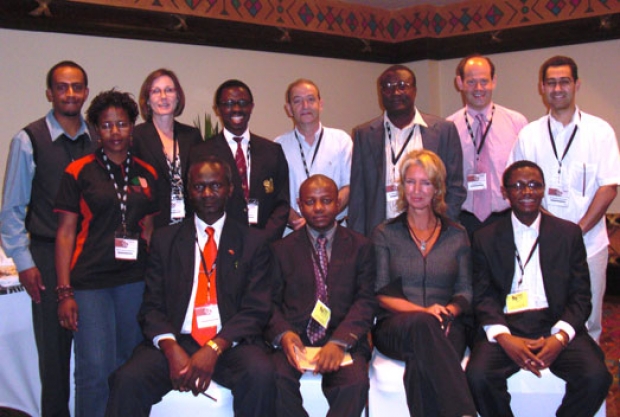 | | | |
| --- | --- | --- |
| SNo | Name | Institution |
| 1 | Prof. Albertino Damasceno | Dept. of Cardiology Maputo University Hospital, Maputo Mozambique |
| 2 | Prof. Bongani Mayosi | Dept. of Cardiology, Groote Schuur Hospital, Cape Town, South Africa |
| 3 | Prof. Karen Sliwa | Soweto Cardiovascular Research Unit, Soweto, Johannesburg |
| 4 | Dr. Anastase Dzudie | Cardiology Unit, University Teaching Hospital, Yaounde-Cameroon |
| 5 | Dr. Charles Mondo | Uganda Heart Institute Mulago Hospital, Kampala – Uganda. |
| 6 | Dr Mahmoud U Sani | Bayero University Kano/ Aminu Kano Teaching Hospital, Kano Nigeria |
| 7 | Dr Okechukwu S Ogah | Cardiology Unit, Department of Medicine, Federal Medical Centre, Idi-Aba, Abeokuta,Ogun State, Nigeria |
| 8 | Dr. Gadi Cotter | Momentum Research, inc, Durham, NC USA |
| 9 | Dr Kimilu Musa Karaye | Cardiology Unit, Department of Medicine, Byero University/Aminu Kano Teaching Hospital, Kano, Nigeria |
| 10 | Dr. Wole Adebiyi | Dept. of Medicine, University College Hospital Ibadan, Nigeria |