Executive Committee
Prof Nqoba Tsabedze (President)
Dr Nqoba Tsabedze is the Academic Head of the Division of Cardiology of the University of the Witwatersrand. He is also the Clinical Head of the Division of Cardiology at the Charlotte Maxeke Johannesburg Academic Hospital, Johannesburg, South Africa. He completed his medical degree at the University of the Witwatersrand and subsequently specialised in internal medicine, obtaining his Fellowship with the College of Physicians of South Africa. He then further sub-specialised in Cardiology.
He is currently a PhD candidate at the University of the Witwatersrand. His research project is designed to identify the genetics responsible for idiopathic dilated cardiomyopathy in our local population. He has been recipient of the prestigious Carnegie research grant (2015 – 2016), the South African Heart Association research award for 2016 and the South African Medical Association PhD scholarship for 2016. In 2017, he was awarded as one of the Mail & Guardian top 100 young South African leaders.
He has published in prestigious journals such as the Journal of the American College of Cardiology (JACC) and the International Journal of Cardiology. He is a reviewer for a number of local and international journals and the Medical Research Council (MRC) of South Africa.
Dr Tsabedze is passionate about teaching and training both undergraduate and postgraduate students. His research interests include acute and chronic heart failure epidemiology in sub-Saharan Africa, heart failure with preserved ejection fraction, hypertensive heart disease, ischaemic heart disease and interventional cardiology. His aim is to ultimately perform globally competitive research which is both relevant and responsive to the health needs of South Africa. He is
determined to improve the health
---
Dr Martin Mpe (

Ex-Officio President

)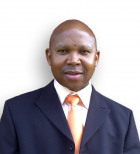 Dr Martin Mpe works as a private cardiologist at Mediclinic Heart Hospital in Pretoria. He is also a session cardiologist and acting HOD of the Heart Unit at No. 1 Military Hospital in Thaba-Tshwane where he assist in interventional cardiology and cardiac pacing, including cardiac resynchronization therapy and ICD implants.
Membership of Associations
President of the Heart Failure Society of South Africa
President and Advisory board member of the SA Hypertension Society.
Member and past Chairman of the Education committee of the SA Heart Association.
Member and past Chairman of the Aero Medical Committee of the SA Civil Aviation Authority
Academic Activities
Dr Mpe is an extraordinary lecturer in the Department of Sports Medicine at the University of Pretoria. He is also a visiting lecturer in the department of Sports Medicine at Wits University. He is an editorial board member of the Cardiovascular Journal of Africa. He is also an examiner in the Cardiology exit examinations for the Colleges of Medicine of South Africa.
---
Prof Nash Ranjith (Vice-President)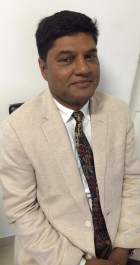 Prof Naresh Ranjith is Professor of Cardiology Nelson R Mandela School of Medicine University of KwaZulu Natal and Coronary Care Unit R. K. Khan Hospital. Educational training, B.SC (Honours in Microbiology and Physiology), M.B.Ch.B, MD (Doctor of Medicine – Genetic Markers in young Indian Patients with Myocardial Infarction), FESC (European Society of Cardiology) & FHFA ( European Society of Heart Failure)
Prof Ranjith presented several papers at Scientific Meetings and his Abstracts have been published in peer-reviewed journals.
---
Prof Mpiko Ntsekhe (Treasurer)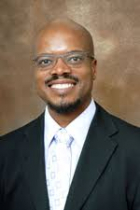 ---
Dr Tony Lachman (Secretary)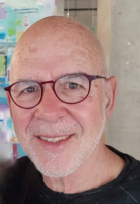 Dr Anthony (Tony) S Lachman is a free-lance cardiologist who trained at the University of the Witwatersrand and graduated in 1969. He did his internship and registrarship at the Johannesburg General hospital, obtained his F.C.P.(SA) in 1974 and ran the cardiology department at Baragwanath Hospital from 1974 to 1976.
He subsequently was a visiting scientist at the National Institutes of Health, Bethesda Washington in Cardiac Pathology from 1976-1977. From 1977 to 2005 he was a consultant cardiologist at New Britain General Hospital in Connecticut with appointment as Assistant Professor in Medicine at the University of Connecticut and attended the Paediatric cardiac unit at Yale University Hospital as an Assistant Clinical Professor of Medicine .He obtained his Fellowship of the American College of Physicians (1978) and Fellowship of the American College of Cardiology (1982). From 1985 he was in private practice as Cardiology Consultants initially and then joined the cardiology practice at the Grove Hill Clinic in New Britain. Whilst in the USA and previously in Johannesburg he published numerous articles and participated in research as part of the Soweto Rheumatic Heart survey in the 1970's and other valvular heart disease including mitral valve prolapse.
He has been a guest lecturer for the North American Pakistani Physicians Association in Pakistan in the 1990's and as the first interchange for the American College of Medicine and the Chinese Medical Association in Beijing in 1996.
He returned to South Africa in 2005 in an endeavour to"repay the debt" that his training afforded him in his career and spent the subsequent 17 years serving the underserved communities both in the North West province and the Western Cape. After a year at GSH, he constructed an outreach program to the secondary level hospitals in Cape Town running cardiac clinics at Victoria, New Somerset and False Bay Hospitals and is the consultant cardiologist at the 2 Military Hospital covering patients from Oudtshoorn to Velddrif.
His interests include heart failure, preventative cardiology and is passionate in the training of non-cardiologists in the area of cardiac ultrasound as an answer to the paucity of trained cardiologists in the country and to facilitate early diagnosis and treatment of cardiac disease.
Tony lives in Wynberg Cape Town with his wife and 2 Australian shepherds and has 4 children and 3 grandchildren, all living overseas.
---
Other Members