Executive Committee
Dr Martin Mpe (President)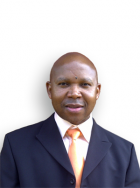 Dr Martin Mpe works as a private cardiologist at Mediclinic Heart Hospital in Pretoria. He is also a session cardiologist and acting HOD of the Heart Unit at No. 1 Military Hospital in Thaba-Tshwane where he assist in interventional cardiology and cardiac pacing, including cardiac resynchronization therapy and ICD implants.
Membership of Associations
President of the Heart Failure Society of South Africa
President and Advisory board member of the SA Hypertension Society.
Member and past Chairman of the Education committee of the SA Heart Association.
Member and past Chairman of the Aero Medical Committee of the SA Civil Aviation Authority
Academic Activities
Dr Mpe is an extraordinary lecturer in the Department of Sports Medicine at the University of Pretoria. He is also a visiting lecturer in the department of Sports Medicine at Wits University. He is an editorial board member of the Cardiovascular Journal of Africa. He is also an examiner in the Cardiology exit examinations for the Colleges of Medicine of South Africa.

---
Prof Eric Klug (Ex-Officio President)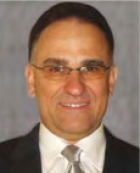 Professor Eric Klug is a cardiologist at Sunninghill, Sunward Park Hospitals and Associate Professor, School of Clinical Medicine, Faculty of Health Sciences and the University of the Witwatersrand and CM Johannesburg Academic Hospital,Division of Cardiology. He is interested in heart failure, structural heart disease, preventative cardiovascular medicine and geriatric cardiology.
He completed both his undergraduate and post graduate training at the University of Witwatersrand completing his MMed with distinction and received the Bobby Grieve Award for the best MMed dissertation. He has been attached to the CM Johannesburg Academic Hospital uninterrupted since 1987 and private practice since 1999.
He has been Chief Editor of the The SA Heart Failure Guidelines,2012 and 2018 ,Chief Editor of the SA Dyslipidaemia Guidelines and is Head, Heart Failure Clinic at the CM Johannesburg Academic Hospital. He has held executive positions in SA Heart, HeFSSA, and SA Heart Johannesburg Branch and prior Head; Ethics and Guidelines Committee of SA Heart. He has an active pharmacology related research interest and participates in large international trials both as an investigator and National PI.
---
Dr Jens Hitzeroth (Vice-President)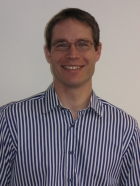 Jens grew up in Cape Town and obtained his medical degree at the University of Stellenbosch in 2001. He went on to specialise in internal medicine and subsequently completed his training in cardiology at Groote Schuur Hospital in Cape Town 2010.
He has an interest in interventional cardiology and device implantation and is currently the Director of the Catheterisation Laboratory at Groote Schuur Hospital. He is part of the transcatheter aortic valve implantation (TAVI) program at Groote Schuur Hospital and UCT Private Academic Hospital.
He is a CASSA (Cardiac Arrhythmia Society South Africa) accredited ICD (internal cardioverter-defibrillator) practitioner since 2012.
Jens is married to Anel and has 2 young children – Anje and Marko. He loves cycling, trail running and is a big fan of dark chocolate.
---
Dr Darryl Smith (Treasurer)
Dr Darryl Smith is a Cardiologist in Private Practice at Linksfield Park Clinic in Johannesburg. He completed his medical and Cardiology training at the Johannesburg Hospital, and a sabbatical at the Mayo Clinic in America. He worked at the Johannesburg Hospital as a Consultant for 8 years before going into private practice, and was Head of ICU for his last year at the Johannesburg Hospital. He has a special interest in Heart Failure and continues to work as a Consultant at the Heart Failure Clinic. He enjoys teaching and hopes to share a valuable and interactive session with you today.
---
Prof Nash Ranjith (Secretary)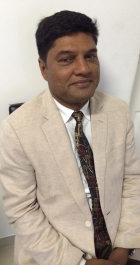 Prof Naresh Ranjith is Professor of Cardiology Nelson R Mandela School of Medicine University of KwaZulu Natal and Coronary Care Unit R. K. Khan Hospital. Educational training, B.SC (Honours in Microbiology and Physiology), M.B.Ch.B, MD (Doctor of Medicine – Genetic Markers in young Indian Patients with Myocardial Infarction), FESC (European Society of Cardiology) & FHFA ( European Society of Heart Failure)
Prof Ranjith presented several papers at Scientific Meetings and his Abstracts have been published in peer-reviewed journals.
---
Other Members